So, have you seen Chris Rock's special on Netflix, Tamborine?  It's a pretty good one.  We had a glimpse of his return when we saw him with Dave Chappelle at Radio City last year.  I have to admit, seeing them perform live sent goosebumps up and down my spine.  It was pretty amazing.
Anyway, that's not the topic of my story.
In the special, he mentioned something about being constantly connected to his then-spouse because of all this technology.  Compared to the time when his parents married, he claims that his marriage that lasted some 16 years is as long as his parents 40 something.  With all the access afforded to us by modern technology, couples went from having an 8-9 hour gap of no communication to almost an hourly reminder to connect.
He proves a good point.  The Husband and I text each other during the day that there have been instances when we meet at home, and there's nothing new to talk about.  And of course there are some weird conversations that seemed normal at the time (then I watched this special), like me reminding him that I tagged him on something and he should "like" it.
That being said, I have convinced the Husband to take on a challenge with me:  to not text or call each other until we get home.  This includes no tagging in any social media platform, not even those "look I'm so cute right" snaps I send him from time to time (I can be pretty narcissistic).  However, given that I am a new driver, there are some exceptions.  I am supposed to text him twice:  (1) when I get to the office, and (2) when I am about to go home.  The same applies to him.  Unless it's an emergency, he will only text me those two times in the day.  And we'll see if there's more to talk about at home.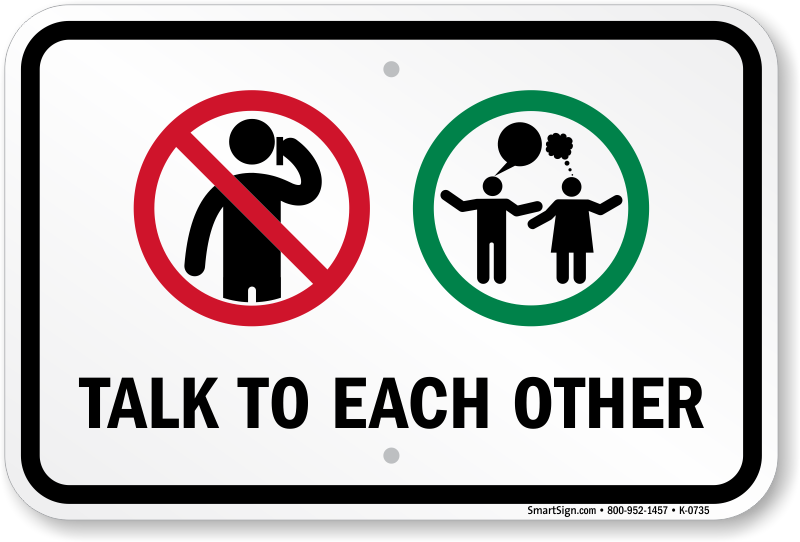 What do we expect to get out of it?  Well, we're thinking that we'd have more to talk about at home.  Maybe a little bit more freedom while we are in our own separate worlds?  I don't know yet.  I'm more nervous than curious at the moment, even though technically this was my idea.  We relied so much on technology when we were apart that choosing to not use it now that we're together sure feels a bit off.  In fact, I've had to convince The Husband to take on this challenge.  It took just 10 minutes of convincing, but still, it wasn't a challenge that he'd willingly do.
That being said, I shall keep you updated of how this challenge goes.  Frankly speaking, I'm a bit nervous to do it.  Between him and I, I am definitely the clingier and needier one.  Oh well.  Let's see how this goes.  Five days should breeze by fast enough.
PS:  Just in case you're wondering why the word "tamborine" isn't spelled with a "U."